Welcome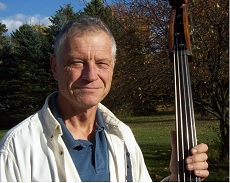 The Violin Shoppe is a full service string instrument store located in Central New York. We are located in Oneida and serve Rome, Utica, Syracuse, and the surrounding areas. We buy, sell, rent, and repair violins, violas, cellos, and basses.
All skill levels are catered to. We offer a wide selection of instruments both for the experienced player and for those just starting. (Dozens of smaller instruments are available for younger players!)
Choose from an assortment of bows and accessories to match your instrument. Consider a second bow, not just as a back-up, but also to help reduce arm fatigue by using a bow that has a different weight and balance point. You might be surprised by what a difference in sound a bow can make. Try out various combinations of chinrests and shoulder rests until the instrument feels just right.
Unhappy with the sound and playability of your instrument? Bring it in for a diagnosis and adjustment! Various "tweaks" can be performed to change the sound and playability, such as adjusting the bridge, adjusting the scoop of the fingerboard, lubricating the pegs, adjusting the sound post, changing the strings, locating and eliminating buzzes.
Our mission is to make your playing experience a positive one. We look forward to seeing you!
---
• Choose from a selection of 120+ instruments in stock.
• Basses, cellos, violas, and violins.
• Bows and re-hairing.
• Trade-ins considered.
• Rentals.
• Free repair estimates.
• Repairs are done in-house.
• Visa, MasterCard, Discover, American Express accepted.